Los Amantes Mezcal Joven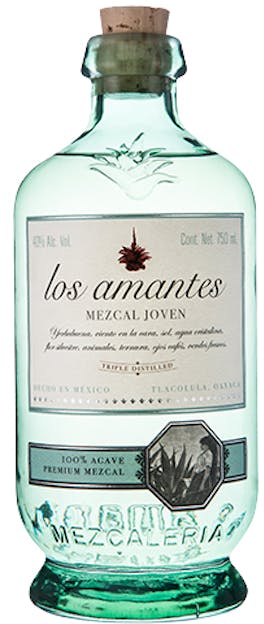 A single young mezcal, distilled with detail three times. Keeps the characteristics of our own double distilled mezcals but expressed more subtly, they're identifiable fruit tones and mildly smoked; you can taste citrus and sweet flavors (cooked agave), at the end the notes are slightly metallic and herbaceous. It basically involves the cutting of the maguey (capons), cooking in a stone and wood oven, grinding in a stone mill moved by horse, natural fermentation in wooden tubs, triple simple distillation.
Wine EnthusiastAmong the best of the joven/silver category, this refreshing mezcal offers bright anise and pine notes, backed by apple and sweet agave flavors and delicate smokiness. Brisk but balanced alcohol levels make this a top contender for cocktails.