Diplomatico Reserva Exclusiva 12 year old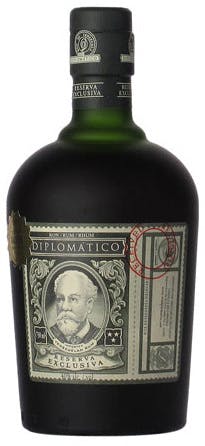 Product of a long and proud tradition at DUSA, this super premium, amber-colored rum has an aroma reminiscent of wood, dried fruit and honey. It is aged using artisanal methods, matured in small oak barrels for up to 12 years and carefully selected from our reserve to consistently deliver the exquisite bouquet of the world's most recognized rum on its category. Serve neat or on the rocks.
Wine EnthusiastThe bouquet offers integrated scents of roasted chestnut, dried tobacco leaf, maple, orange zest, brown sugar, cinnamon and egg cream. The palate entry is curiously medicinal; the midpalate improves as the taste includes bittersweet flavors of old oak, wood resin, molasses and tree sap. Concludes intensely sap- and maple-like.